MADE IN USA!
FREE Delivery & Installation
Metal Garages
We Accept Visa, Mastercard, Discover & American Express
Metal Carports
Affordable - Professional
Guaranteed Work - Insured
Metal Buildings
The most important aspect of metal as a building material is the great flexibility of design.
Metal Barns
A metal Barn gives your livestock and equipment the shelter it needs.
Steel Carports
Protect all your vehicles... cars, trucks, RVs, equipment, boats, jet skis and more...
Combo Carport Storage Building Atlanta GA: The Best Of Both Worlds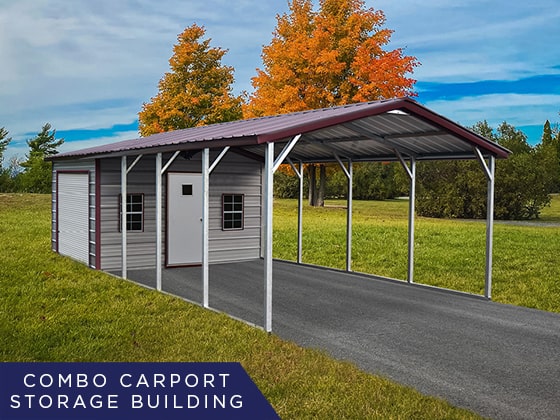 If we break down the building into its two main storage buildings that are located on the back end of the combo carport storage building. It is enclosed on all four sides, usually comes with a side roll-up door that is matched to the width and height of the storage area, a personnel door, and possibly one or two windows. If you choose a side-mounted roll-up door the sidewall will need to be 1′ taller than the actual door height. You can also choose not to place the roll-up door on the side but mount it to the front or backside. You can also choose to not have a roll-up door at all.
The depth of the storage area is dictated by the legs on the sidewall. These legs come in 5′ increments therefore the depth of the storage area starts at 5′ deep and goes as deep as you like in the 5′ increments.
The second part of the combo unit is the carport extension. This part is a continuation of the building and can have fully or partially enclosed sides. You can even choose to enclose the front which essentially gives you an enclosed garage with a separate enclosed storage area. The total length is the combination of the carport and the storage building which will need to be taken into account when you are trying to determine the room you will need to cover your vehicle in addition to the depth of the storage area you would like.
Many people are looking for a different alternative with regards to the place where they park their cars and other vehicles. Traditionally, the garage might be a good idea with regards to these concerns, but more and more people are looking for a more contemporary alternative. This is one of the reasons why carports became popular. The security provided by a traditional garage was incorporated into a new model with a contemporary and flexible design. For those who have a difficult time placing your large vehicles in the garage, you may get metal carports because they are typically the most suitable option. It's true that this is relatively new for some people so we should look at the advantages first before we decide to purchase one.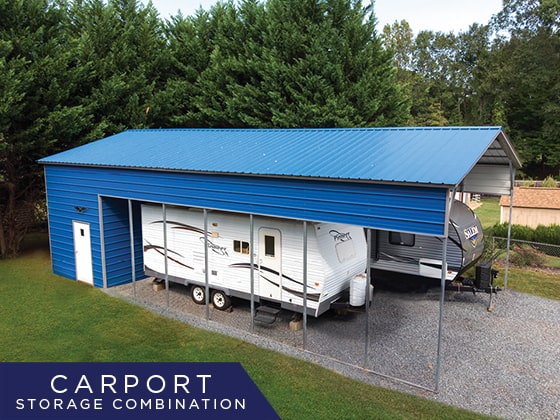 Safety is the most essential advantage that you may get from carports because most of the people who would want to get a garage will also be looking at the security of their cars, particularly from severe climate conditions. It doesn't matter if it is rain, snow, hail, or strong winds because carports are capable of withstanding anything that can cause a threat to your vehicles.
A carport storage unit combo can be considered as a multi-purpose hall because it is not only created for your cars. If you wish to spend some time with your friends and family outside of the home, you can do that in your freestanding carport.
You could also turn your carport into storage like your traditional garage and store things that you don't need. However, it will still depend upon the carport design that you'll consider.
Wish To Have More Storages For Your Items
If you don't have lots of space in your house, you must just get an attached steel combo carport storage unit.
You will also save lots of money by considering a combo carport storage unit rather than a garage. We already know that carports are cheaper in comparison to building a garage so you can save more money.
They can also increase the selling price of the house, particularly if the design complements your home. This could be very useful if you're planning to purchase a new home and sell your old home because the price will be higher.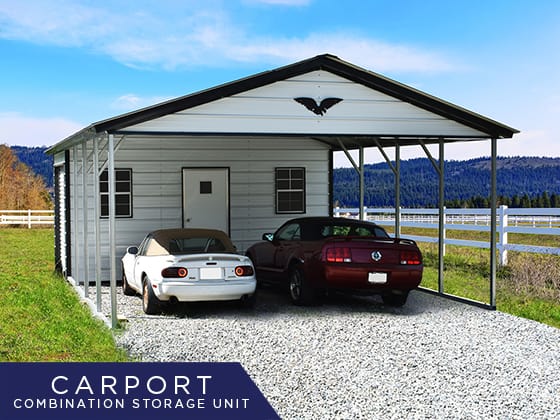 If you can save cash while providing protection to your car and raising the selling price of your home, this is almost certainly the ultimate deal that you may get.
These are only some of the advantages that you may get by installing RV carports. This is very tempting because aside from being more affordable than a traditional garage, it offers more advantages as well. Apart from that, carports can offer more advantages so you can expect that this could be a better option if you want a flexible parking space. However, you'll need to remember that it'll be difficult to purchase a carport because you'll need to look at lots of elements. When you are already decided to opt for carports for sale, we will give the best guide to help you with your concerns. Listed here are some simple suggestions to follow.
You must pay attention to the vehicles that you already have. For those who have 1 or 2 cars that you want to place in your carport, then you won't really need a big one, particularly if you are not planning to purchase other vehicles in the future.
Make Sure That You Are Selecting The Right Size
This will certainly help you ascertain the size of the combination carport storage building that you'll be installing in the home. The vacant space in your house should also be considered. It will be impossible to force a huge carport if you don't have enough space for your cars to fit.
You have to consider the future when you are looking for a combination carport storage unit because if you plan to purchase more cars and other vehicles, you will have to get a bigger one. You must not get a new one every time you purchase a new car. To make sure that you won't waste any money, plan ahead. If you are also planning to store a few things on your carport, you must keep this in mind when selecting a design because you'll need to have a space where you can put them.
The Most Essential Factor To Consider...
is selecting the kind of combo carport storage garage that you'll install in your home. You could look at freestanding carports and attached carports. You could always consider a freestanding carport once you have a huge space in your house because it is more flexible. The most common type is the attached combination carport storage building because if you don't have enough space to get a freestanding model, this is the best thing to consider. It might not be as flexible as the freestanding model, but this is still a good option if you don't have a big house.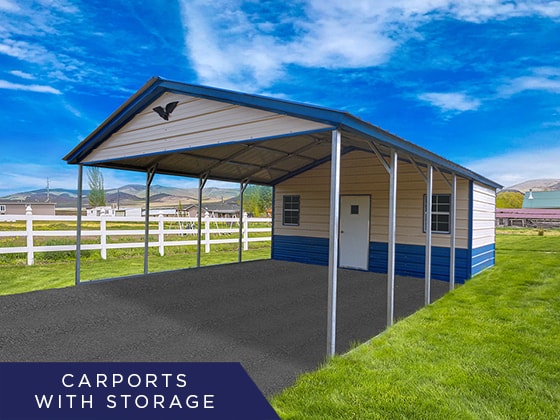 More and more people are starting to recognize the different advantages that carports can give. This is the main reason why they install this rather than a traditional garage. Besides, it's not really a problem if you'll try something different once in a while, particularly if you know that you may get more advantages from it in the long run.
Continuing To Service:
30002, 30004, 30005, 30008, 30009, 30012, 30013, 30021, 30022, 30024, 30032, 30033, 30034, 30035, 30038, 30039, 30043, 30044, 30045, 30046, 30047, 30058, 30060, 30062, 30064, 30066, 30067, 30068, 30071, 30075, 30076, 30078, 30079, 30080, 30082, 30083, 30084, 30087, 30088, 30092, 30093, 30094, 30096, 30097, 30101, 30102, 30106, 30116, 30117, 30118, 30122, 30126, 30127, 30132, 30134, 30135, 30141, 30144, 30152, 30153, 30157, 30168, 30179, 30180, 30185, 30187, 30205, 30213, 30214, 30215, 30220, 30223, 30224, 30228, 30233, 30234, 30236, 30238, 30248, 30251, 30252, 30253, 30259, 30260, 30263, 30265, 30268, 30269, 30273, 30274, 30276, 30277, 30281, 30288, 30290, 30291, 30294, 30296, 30297, 30303, 30305, 30306, 30307, 30308, 30309, 30310, 30311, 30312, 30313, 30314, 30315, 30316, 30317, 30318, 30319, 30322, 30324, 30326, 30327, 30328, 30329, 30331, 30336, 30337, 30338, 30339, 30340, 30341, 30342, 30344, 30345, 30346, 30349, 30350, 30354, 30360, 30363, Dekalb County, Fulton County, Cobb County, Rockdale County, Gwinnett County, Carroll County, Douglas County, Paulding County, Polk County, Fayette County, Coweta County, Spalding County, Henry County, Butt County, Clayton County, Meriwether County, Atlanta, Sandy Springs, Hapeville, Sandy Spgs, College Park, Dunwoody, Doraville, Chamblee, East Point, Executive Park, Druid Hills, Gresham Park, North Decatur, Decatur, North Druid Hills, Belvedere Park, Panthersville, North Atlanta, Forest Park, Smyrna, Capitol Homes, Slabtown, Five Points, Shermantown, Snake Nation, Summerhill, Mechanicsville, Cabbage Town, Peoplestown, Vine City, Inman Park, Copen Hill, Ormewood, Bellwood, West End, Roseland, Acworth, Alpharetta, Austell, Avondale Estates, Brooks, Carrollton, Clarkdale, Clarkston, Conley, Conyers, Dallas, Douglasville, Duluth, Ellenwood, Experiment, Fairburn, Fayetteville, Grantville, Griffin, Hampton, Haralson, Hiram, Jackson, Jenkinsburg, Jonesboro, Kennesaw, Lawrenceville, Lilburn, Lithia Springs, Lithonia, Locust Grove, Lovejoy, Luthersville, Mableton, Marietta, Mcdonough, Moreland, Morrow, Newnan, Norcross, North Metro, Orchard Hill, Palmetto, Peachtree City, Peachtree Corners, Pine Lake, Powder Springs, Red Oak, Redan, Rex, Riverdale, Rockmart, Roswell, Sargent, Scottdale, Senoia, Sharpsburg, Snellville, Stockbridge, Stone Mountain, Sunny Side, Suwanee, Temple, Tucker, Turin, Tyrone, Union City, Villa Rica, Whitesburg, Winston
FREE!
Delivery & Installation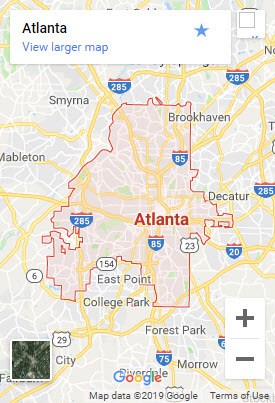 Monday: 9am-6pm
Tuesday: 9am-6pm
Wednesday: 9am-6pm
Thursday: 9am-6pm
Friday: 9am-6pm
Saturday: Closed
Sunday: Closed
Cashiers Check, Money Order, Visa, MasterCard, Discover, American Express